MenuQR
The digital and interactive Menu on the hands of your customers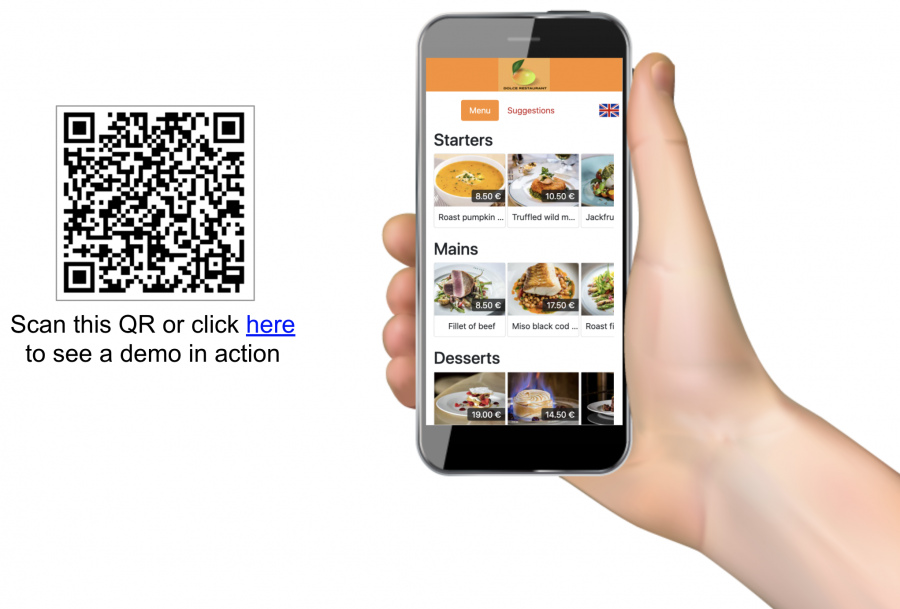 Directly accessible via QR or a link. No touching (COVID-19 prevention)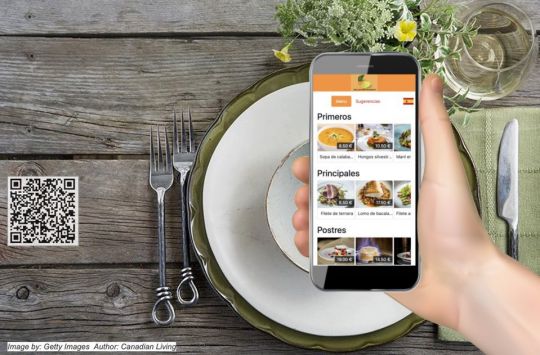 By scanning the QR with their mobile camera, customers will directly access to your configured menu in their mobile browser. Customers can browse your menu dishes pictures and descriptions, prices, check suggestions, allergens information and more. It is a fully digitalised and interactive menu.
Translated to multiple languages automatically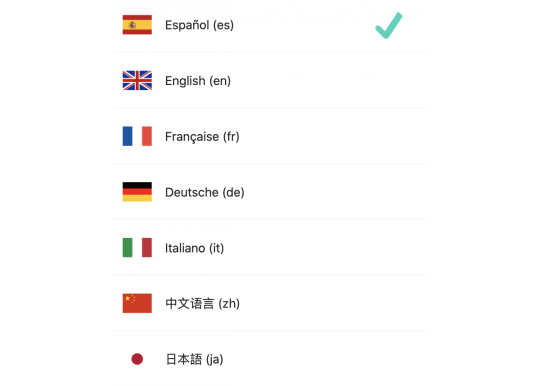 You can configure your menu to be automatically translated to multiple languages, so customers visiting your spot from other countries can access to your menu in their native language. We use Google Translation services, but you can adjust the translation on your own.
Be compliant with allergens Regulation (EU) No 1169/2011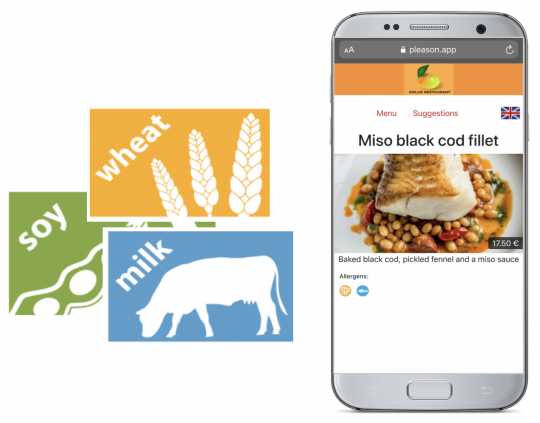 Inform your customers about the allergens in your menu in multiple languages and visually. You can easily configure dishes allergens information dynamically and keep you customers always informed.
Enable and disable dishes on demand from pleasOn.com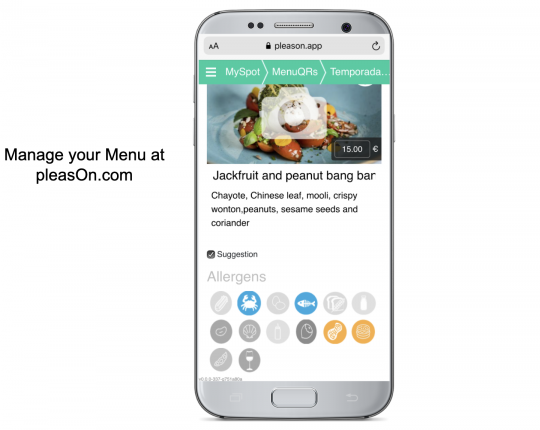 Make your Menu a living thing. When a dish is sold out, you can enable or disable dishes on demand from your mobile/tablet/pc while you are on the spot. Keep your menu updated in real time.
Get customer insights in real time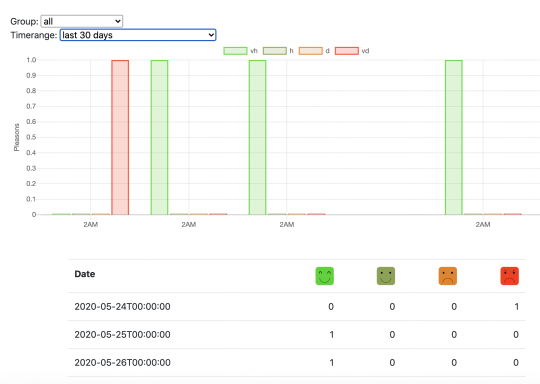 Understand what your customers think about your menu, get feedback directly and interact with them. Thanks to our data analytics we can help you to improve your business.
Do it yourself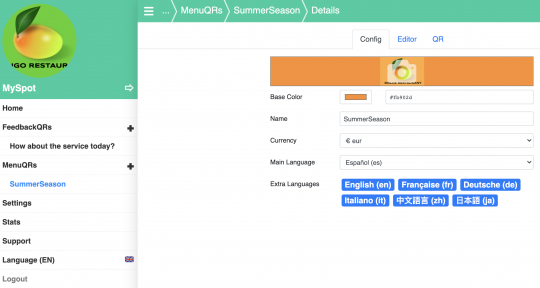 No intermediaries and inmediate. Our online service allows you to create and edit your menus completely on demand and by yourself. You only need pictures of you dishes. Everything is online and designed to be managed from both your mobile or tablet or desktop. No app installation required.